COACHING THE SPRINT HURDLES

Article By: Tony Veney
USATF Women's Sprint Development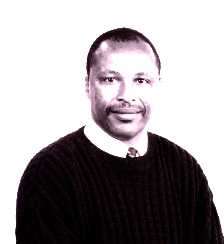 Development of the Sprint Hurdles
One of the difficult areas to manage as a coach is the development of your sprint hurdlers (110 meter High Hurdles / 100 meter High Hurdles). The books out there will give you plenty of technical things to learn and apply, but what I want to touch on is the practice session itself. One of the biggest problems continues to be the fact that we take our best sprinters and sprint them and then take our second-tier sprinters and hurdle them. We must test all sprinters for hurdling and take advantage of all the explosive work hurdling gives the sprinter. Some of this country's best sprinters were also hurdlers and despite the problems that come from mixing the two, you must be a top "flight sprinter" (I did not say world-class) to be a great hurdler. Now, if the sprinter shows no aptitude or heart to be a hurdler, then you are wasting your time trying to get them over the sticks.
Have a 14-day plan and stick to it, attempting to get in as much work as possible over the barriers. And by the way, let's refer to them as sticks rather than barriers, which has a more negative label. Two weeks is better than one-week plans because you can break your plan down into the following:
a. Eliminate 2 Sundays
b. Eliminate 2 days of rest after the hard days
c. Eliminate 4 days for competition (2 meets per week)
d. Eliminate 4 days for medium workouts/technique days
e. 2 days to run over the sticks really hard
The stick sprinters should be careful that the coach remembers that the meets constitute hard days and that will leave you time to only run hard one day that week with a dual meet and Saturday invitational. The hard running the stick sprinter gets during the two meets per week will give them all the speed endurance work they need, so you can get your stick specific work on Mondays. An example of a possible cycle could be:
Monday
Warm-up Drills - with goal for the week's work to be acceleration 3x30m @ 95% with 3 minutes rest Short jumps (standing long/triple/3-5 bounds) 3x3 each 4-6 starts over 2H set at 7.8 women/8.5 men apart and 27-30" women/33-36" men 4-6 starts over 4H set at 7.8/8.5 apart and 27-30" 33-36" high. This is all that you do--this does not look like much work to some, but if it's done right, you have worked very well. And with two meets this week, you have had a hard week.
Tuesday
Relaxed tempo runs - 100's/150's or 180's or pool workout Handoffs
Wednesday
Meet day and the stick sprinter may sprint both stick races and because they possess good coordinative ability; they also make good long jumpers.
Thursday
Same as Tuesday.
Friday
Rest day or walk-through day - swimming or handoffs/starts
Saturday
Meet
Sprint sticks
Shuttle sticks
Relays (maybe both)
Sunday
Rest
Monday
Contrast acceleration
Same as last week's start practice, except using a weighted vest/uphill/pulling a tire
Tuesday through Saturday
Same as last week.
Keeping the sticks low and close will allow the stick sprinter to keep the sticks coming at you in a competition fashion. A "Competition Factor" (C.F.) must be planned for at practice so you can keep the level of focus as high as possible. You cannot expect them to run regular spacing over the regular stick height. You only ask for one hard race at a meet, so how can you expect to get reps at practice over the same thing?
So, by keeping the sticks low and close, you keep the movements as fast as you need them to be for a competition, and the spacing and height of the sticks is close enough to require regular stick movements. This is just a thumbnail sketch for the sticks. You can tow over sticks, uphill sticks, downhill sticks, tire sticks, sticks into/against the wind, or wearing a vest.
After the second week is done, you can decide that flat running away from the sticks is needed to work on the top end. So use the medium days to work on technical aspects of the sticks. Also, when you finish your non-sticks workout, finish up with some stick running so you can still build on your stick rhythm. When you run with stepover mechanics, it takes you away from the shuffle rhythm that is so characteristic of the sticks. This is why stick running after a full sprint workout helps to reinforce the stick rhythm. Running your stick sprinters on the first and third legs of the relay are positions that require quicker rhythm and is more conducive to assisting the stick movements.